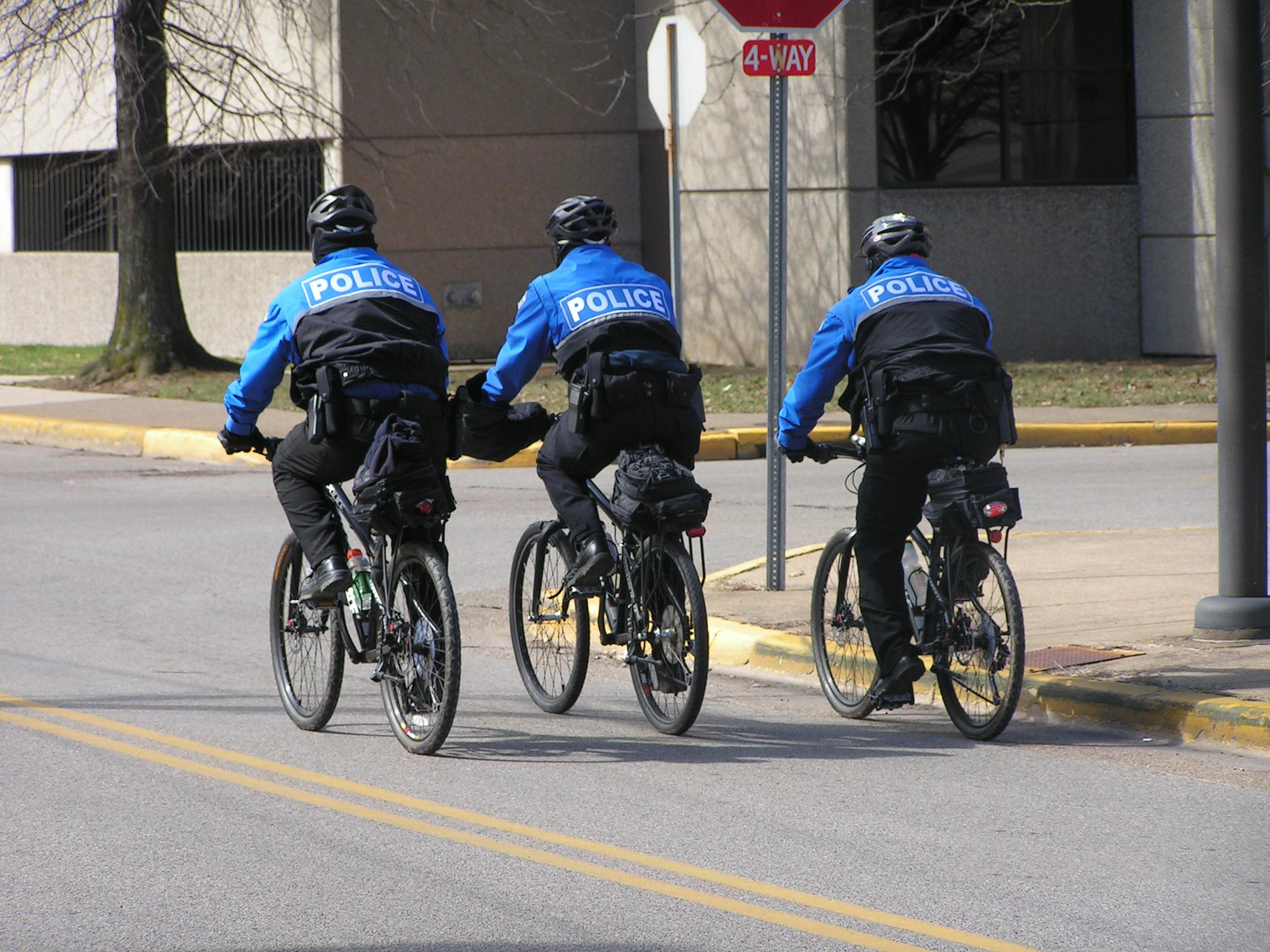 The Charleston Police Department Bicycle Patrol Unit was formed in 1991. It was initiated to augment our Community Policing philosophy. When an officer is assigned to the bike unit they must complete an extensive 40 hour I.P.M.B.A. certified training course. Several areas of the bicycle patrol have become very effective as an alternate means of patrol.
MOBILITY
The bicycle officer has become very mobile on the streets of Charleston. The bike officer routinely patrols many areas not covered by vehicles or foot patrol. Due to the speed and mobility of the bike, the officers cover 4-6 times the area as a foot patrol officer. The bike officer is able to see and hear more than in a patrol vehicle since the officer is in the open and not surrounded by the closed vehicle.

STEALTH
While one of the benefits of the bicycle is to be visible and show a sign of presence, one of the bicycle's strongest enforcement aspects is the capability to approach crimes in progress without being seen or heard. Officers are usually within 10-15 feet of the suspect before they are recognized as police. This factor has been very useful in the apprehension of many persons.
CITIZEN CONTACTS
The bicycle officer is much more approachable than officers in a vehicle. While on patrol the bicycle officer is contacted many times by citizens for many reasons.
The Unit can assist you or your organization with bicycle safety classes and demonstrations or they will be happy to just show off their equipment. For more information, contact Sgt. David Payne at (304) 348-6470
.