The fastest growing substance abuse problem today is prescription drug abuse. Prescription drug abuse is a silent epidemic that is wreaking havoc on communities throughout the state. Startling evidence of this is the spike in unintentional poisoning deaths of more than 500% in WV between 1999 and 2004, according to the Centers for Disease Control and Prevention. Another study showed that deaths from unintentional drug overdoses in WV increased from less than 50 in 1999 to about 400 in 2007.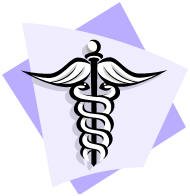 The death rate in WV from unintentional overdose is:
· The highest in the region and among the highest in the nation.
· Twice as high for men than women.
· Concentrated among people ages 18 to 54.
· Higher in southern counties than northern counties.
The epidemic is fueled in large part by prescription drug "diversion," which is diverting legal drugs from their intended, appropriate purpose to use for illegal or inappropriate purposes. Some of the factors that contribute to this problem include:
· The belief that it is appropriate to "share" prescription drugs with others.
· Lack of awareness that it is illegal to "share" prescription drugs with friends and family.
· The practice of keeping unused prescription drugs in case they are needed later.
· The practice of "doctor shopping" – going to multiple doctors for the same medicine to use or sell.
· Improper monitoring, storage, and disposal of prescription drugs.
The Charleston Police Department understands the problems with prescription drug abuse and is committed to making a difference. We also understand that with this epidemic we cannot "arrest our way out of the problem." The Special Enforcement Unit has developed new, innovative investigative techniques that will make a difference for many families facing the problems of prescription drug abuse. By working with local doctors, pharmacists, prevention specialists, and other members of the community we know we can make a difference, one case at a time.
We need your help! We cannot tackle this epidemic alone. If you or someone you know has information about someone sharing, selling, or abusing prescription medication please do not hesitate in contacting the Charleston Police Department's Special Enforcement Unit. Information received can remain anonymous and WILL be investigated. The call you make today could very likely save a life.
The Special Enforcement Unit can be contacted in several different ways.
Office – 304-348-0530 (If no answer, leave a message)
Fax – 304-348-0530
E-Mail – tim.palmer@charlestonwvpolice.org (Sgt. Tim Palmer, Commander – S.E.U.)
Charleston Police Department's website – Anonymous tip area (Please indicate prescription drug abuse and to forward to S.E.U.)